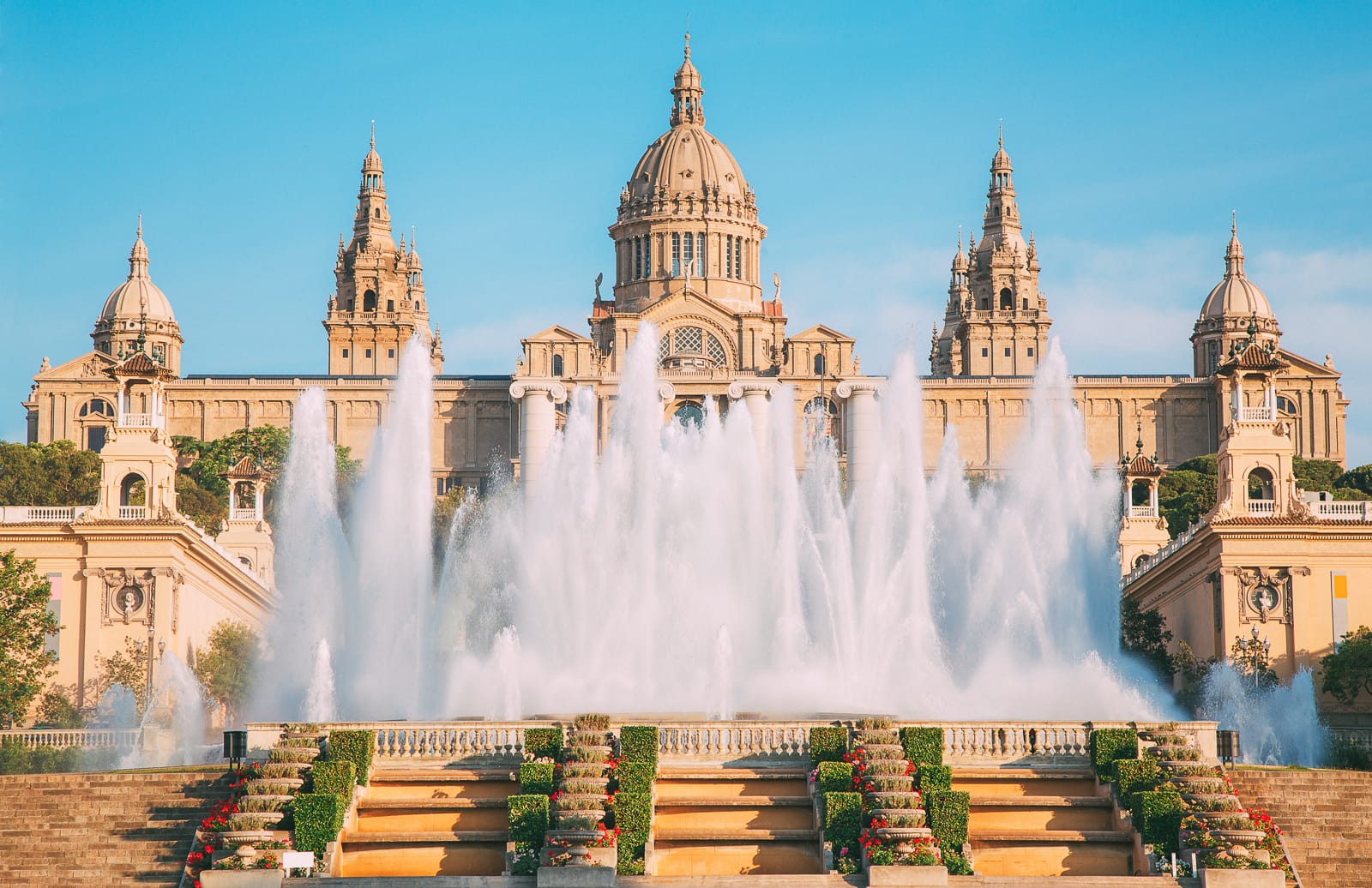 Barcelona is a Spanish city, replete with architectural marvels, gothic gems, contemporary art, soul-stirring music, and bustling food markets. The place comes with a wholesome package as you can get to holiday at a city and a beach at the same time. Nevertheless, because the city has so much to offer, it is important that you
plan your family holiday
here well in advance and evaluate the travel finance options you have at hand.
Opting for a Bajaj Finserv
Personal Loan for Travel
makes for convenient solutions as it offers collateral-free financing of up to Rs.25 lakh, which you can use towards any purpose you desire. Once you have your finances in order, proceed to book tickets, tours, and finalise your itinerary, so that you can enjoy a blockbuster holiday. To help you get started, here are 5 things to do with your family in Barcelona.
Amble Through Barcelona's Markets and Visit Local Boutiques
Whether you are a foodie or not, visiting La Boqueria, Barcelona's largest food market is a must-do. As you stroll through the assortment of stalls selling fruits, vegetables, meat, fish and spices, you'll get plenty of opportunities to savour tapas, grilled seafood, delicious sausage, all washed down with coffee, sangria or Spanish wines. Depending on whether you have a guide or not, a budget of Rs.1,500 to Rs.4,000 per head should give you plenty of opportunity to treat your family to the city's native cuisine. You can also enjoy shopping at some of the city's hidden marvels, tucked away in alleys, and well-known boutiques that you'll find along the stunning Passeig de Gràcia.
# Travel Finance Tip: An ample loan sanction ensures that you have enough and more to shop to your heart's content and bring home some authentic souvenirs too.
Must Read:

Affordable Summer Vacation Destinations You Can Plan With Your Family in The United States
Experience Antoni Gaudi's Breath-Taking Architectural Marvels
Sightseeing in Barcelona takes you on a surreal dimension when you find yourself face to face with any of Antoni Gaudi's masterpieces. From Sagrada Família to Park Güell and Casa Milà, these wonders are worth travelling around the world for and are not something you'll want your family to miss out on. His magical and dream-like monuments include everything from a park to a modernist house to an unfinished cathedral that's already declared a UNESCO World Heritage Site. If you feel that taking a DIY approach will not be enough to know more about his work, you can book guided tours. A tour of Park Güell costs approximately Rs.1000 per head.
# Travel Finance Tip: Opting for a lender who offers low personal loan interest rates as well as a long repayment tenor ensures that you don't under borrow and so, you can plan your Barcelona holiday without missing out on marvels like Gaudi's architecture.
Must Read:

Top Things to Do in Reykjavik
Book a Beachside Hotel and Enjoy Water Sports and Cruises
Barcelona has a beachfront that stretches for over four kilometres and if your family would like to spend some leisure time near the sea then make sure to check into a conveniently located hotel. The clean stretch gives plenty of opportunity for strolling or even bike tours and while you're at it, make a pit-stop by a chiringuito, a local bar, to enjoy some quesadillas, paella, hummus or tasty chorizo. Similarly, if your family loves water, then go kayaking, snorkelling or perhaps experience sunset sailing, paddle-boating, and a day cruise trip. You'll require around Rs.3,000 per person for a snorkelling and kayaking expedition.
# Travel Finance Tip: Luxury hotels in this city can be expensive, so use the loan EMI calculator to arrive at the right repayment tenor, so that you can do so affordably.
Take Guided Tours and Book Tickets to Top Tourist Attractions Like The Nou Camp
While it is possible to make your own itinerary, Barcelona has so many marvels that at times hop-on hop-off city tours or night-time guided tours can help you experience much of what the city has to offer in a short time frame. A budget of around Rs.1,200 to Rs.1,800 should suffice for these. In case passes to certain tourist attractions aren't part of your tour package, make sure to book entrance tickets to them. So, if your kids are die-hard fans of Lionel Messi and want to visit the Camp Nou stadium, purchase a ticket for around Rs.1,200 and immerse yourselves in the history of the iconic football club.
# Travel Finance Tip: When you opt for Bajaj Finserv, you can get your loan approved as quickly as you can book a ticket to a tourist destination
Don't Just Savour, But Bring Back The Taste of The Land Through Cooking Classes
From market- and beach-side to luxury fine-dining restaurants, there are plenty of places you can step into for some tantalising spreads. Nevertheless, don't miss out on the opportunity to spend a few hours with a local chef and learn the tricks of the trade! An interactive session through which you can learn to make tapas, paella and sangria would cost you just around Rs.1,500.
# Travel Finance Tip: To make last-minute decisions possible, consider Bajaj Finserv flexi loan facility. It allows you to borrow from your sanction multiple times, as per your needs and charges interest only on the amount withdrawn.
Barcelona is a culturally rich place and one that offers you some of the most spectacular visual masterpieces. Round trip flight tickets from India to Barcelona cost around Rs.40,000 per person. In terms of travel finance, Bajaj Finserv Personal Loan for Travel comes with a range of holiday-friendly features. To obtain financing, all you need to do is meet the eligibility criteria and submit the documents required. In fact, you can expedite the proceedings with a pre-approved loan offer and get instant funds in your account.
Must Read:

Here Are Documents That are Required for Personal Loan Procedure