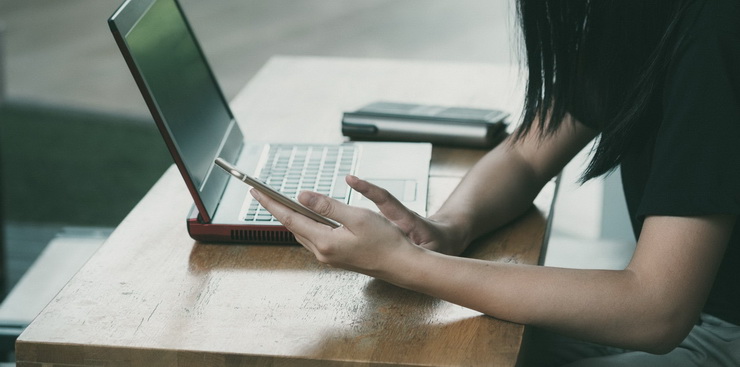 A personal loan is essentially an unsecured credit that comes with no end-use restriction. Both these characteristics are significant reasons behind the steady demand for personal loans as a financial product in India. Personal loans witnessed growth at the rate of 28% in 2019 in India, and it was one of the most sought-after credit options.
Though individuals can avail an instant loan without security, they still must meet a few requirements to avail the credit. Lenders usually need customers to meet a few eligibility criteria, submit a few essential documents, and prove their financial stability to get approval on their loan application.
Eligibility Criteria
Here are some of the common criteria that must be met to avail online personal loan –
Applicants must be resident Indians.

Must be an individual between the age of 23 years and 55 years

An employee of a public company, a private company or an MNC

Must earn a monthly income that matches the limit set by the lending NBFC
Also, individuals with a clean credit history and fair credit score will be more likely to avail a quick approval for their loan application. Notably, the credit score requirement may vary among NBFCs and banks. For instance, leading financial institutions like Bajaj Finserv deems individuals with a CIBIL score of 750 and above, eligible for availing an instant personal loan approval.
They also provide lucrative pre-approved offers to their customers that make the entire process smooth and less cumbersome. Such offers are applicable to several financial products, including unsecured loan options like personal loans and business loans. You can check your pre-approved offers online in just a few seconds by providing name and contact details.
Before approving applicants' loan applications, NBFCs verify applicants' eligibility and credit process. To initiate the same, they ask applicants to submit a set of documents and verify them.
Required Set of Documents
Here are some of the essential documents required while applying for a personal loan -
KYC documents

Latest bank statements

Latest salary slips

Employee ID card

Passport size photographs
Other than these, NBFCs may ask individuals to submit additional documents and meet other terms and conditions. Therefore individuals, looking for a loan must find out about every requirement of the NBFC before applying for a personal loan without security. Similarly, they should consider a few things before availing such credit to streamline the process effectively.
Things to Consider
Intending borrowers should factor in these before selecting a personal loan without security option –
Additional Charges
There are several charges associated with a personal loan. For instance, processing fee, late payment and prepayment fees are some of the charges that borrowers have to pay. All these tend to increase the financial burden of borrowers significantly. Therefore, they should find out more about such charges in detail and plan their finances accordingly. Additionally, they should opt for an NBFC that is transparent about such fees and does not levy hidden charges.
Rate of Interest
One should make it a point to check out the personal loan interest rates of leading lending institutions and compare them along with the accompanying benefits. This will help an intending borrower to pick a suitable loan option that suits their repayment capability and does not strain in. Notably, lenders often factor in an individual's creditworthiness and CIBIL score to decide a suitable rate of interest against loan value.
Flexible Repayment Option
Leading NBFCs extend the personal loan with a flexible tenor typically ranging between 1 year and 5 years. This feature enables individuals to pick a loan tenor, which is most convenient for them and facilitates easy repayment. To make the most of such features, one can use a personal loan calculator, striking a suitable balance of EMI and tenor to make the repayment process more manageable. While at it, they should also pick some tips to plan their EMI repayment better.
Verification and Disbursal Process
Since personal loan without security does not come with end-use restrictions, one can use it for multiple purposes. Most of the time, individuals avail this credit to meet urgent financial requirements. This is why one must factor in the verification and disbursal process, followed by their choice of NBFC or bank to streamline the process effectively. Typically, in case of instant personal loans, the verification process takes around 2 days. However, most leading lending institutions disburse loan value within 24 hours of loan approval.
Hence, by meeting the basic requirements like eligibility criteria, submitting necessary documents, individuals can avail a personal loan without security. Similarly, by factoring in their repayment capability and opting for a convenient EMI and tenor borrowers can make the most of this credit.