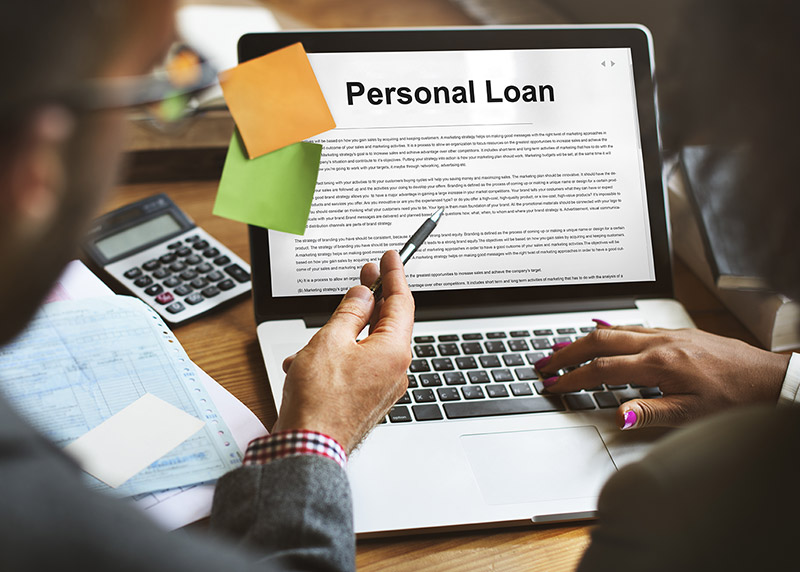 Availing a loan can be a tedious and unpleasant experience if not planned well. When availing a personal loan, which is generally unsecured in nature, you need to consider the interest rates and the repayment of the loan as the rates tend to be higher than the collateralize loans.
Here are a few tips for you to consider if you are planning on applying for a personal loan from a bank or a Non-Banking Financial Company (NBFC)-
Credit or CIBIL Score
Your credit score, which is determined from your past repayment behavior, financial credibility and credit report acts like an assurance for the lending institution that you will repay the loan in full and as per the repayment schedule. You need to have a minimum credit score of 750 or as specified by the bank or NBFC. If your credit score is less, your personal loan application will be rejected and this will further decrease your credit score.
Must Read: How To Check CIBIL Score Online in Just 4 Simple Steps?
Affordability of the Loan
The interest rate and tenure of the loan determine the EMI you will have to pay each month, subsequent to availing the loan. Banks and NBFCs always check the current financial liabilities of the loan applicant as part of the eligibility to assess if he/she will be able to pay the EMI, along with managing existing debts and the regular monthly expenses.
Comparing Rates of Interest
The rate of interest for a personal loan is unique for every bank or NBFC and is determined as per the applicant's profile on an individual level. So, before selecting a lender and applying for the loan, you should compare loan schemes and the interest rates offered by different lenders. This will help you find the right loan as per your income, expenses and repayment capacity.
Eligibility Criteria
Your credentials need to match the eligibility requirements of the lender. Banks and NBFC's have conditions related to the age, income, existing loans and other outstanding debts, and employment status, on the fulfillment of which, you will be considered eligible. So, before applying, do check loan eligibility criteria of the lender from their website or brochure and ensure that they are fulfilled. Non-fulfillment of the same will lead to rejection of the loan application.
Borrowing the Right Amount
It is important that you apply for the loan according to your need and not based on how much you are allowed to borrow. Ending up with a major debt can take a toll on your financial health as you also have to repay the loan availed, along with its cost of borrowing.
You should select your lender, that could be a bank or an NBFC in your city and apply for the right amount of personal loan Financing after a thorough check on the factors mentioned above.
Must Read: You can avail an instant personal loan without leaving your home.